China. Chinese Paper Cutting
About stamps and plots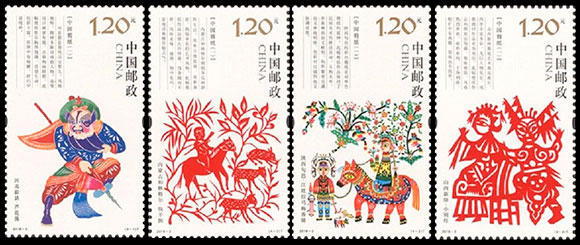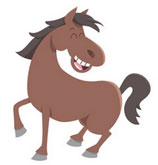 Oh, no! This bad, bad horse ate all the English letters!
The letters of the Cyrillic were left only. So this article is available in Russian only.
You can see brief information in English in the Catalog
We are looking for a volunteer-translator from Russian to English.
Do you want to become the editor of the English version of the site "Horse on stamps"?
Write me, please on horse-stamps@mail.ru
24 января 2018 года почта Китая выпустила серию из 4-х марок, посвященную традиционному китайскому искусству художественного вырезания из бумаги.
Вырезанные из бумаги фигуры являются одними из самых популярных декоративных изделий ручной работы в Китае. Они очень красивы и разнообразны. Это искусство имеет глубокие корни. Оно является отражением различных сторон традиционной китайской культуры.
История изготовления фигур из бумаги началась примерно в VI веке. В период с VII по XIII век искусство вырезания фигур из бумаги стало очень популярным в Китае. Первоначально, изделия, вырезанные из бумаги использовались преимущественно в региональных ритуалах во время проведения многочисленных китайских праздников и фестивалей.
В наши дни вырезанные из бумаги фигуры используются главным образом в декоративных целях. Обычно это бывает бумага красного цвета. Красный цвет является самым популярным и важным цветом в китайской культуре. Фигурами из вырезанной бумаги украшают стены, окна, двери, колонны, зеркала, лампы и фонарики. Кроме того, эти фигуры часто преподносят друг другу в качестве подарков.
На марках серии представлены бумажные фигуры, созданные мастерами из разных регионов страны. Они изображают персонажей китайской оперы, а также другие традиционные сюжеты.