About the website "Horses on stamps"
Thematic catalog and popularization of philately.
The site "Horses on stamps" is a thematic portal for collectors who collect stamps and other philatelic materials on the topic "Horses".
The site is primarily aimed at popularizing philately and is designed for a wide audience. The catalog will be useful for novice philatelists and amateurs, although, perhaps, experienced philatelists will also find something interesting here.
I am sure that site visitors will appreciate the ability to quickly and easily find information on the topic "Horses" in one place.
The site is an interactive project that is constantly updated and replenished.
The main sections: Catalogs and Articles
Catalogs of stamps / special postmarks/ postal envelopes and cards
The catalog is an interactive project that is constantly updated and replenished. New issues of postage stamps from different countries are regularly included in the catalog. Also, the chronology of old issues in all countries continues to form, gaps are eliminated and the thematic range of stamps presented is expanding. The catalog is filled in a systematic way from modern stamps to older issues.
The appearance of new stamps in the catalog is signaled by the "new" label opposite the country name. Major updates and important changes on the site are reflected in the News page.
Articles
Articles - a large informational section that contains author's articles and notes on the release of new stamps (news digest), as well as retrospective reviews and articles on interesting issues of postage stamps and other philatelic materials.
From the article page, visitors can navigate to the postage stamp catalog. Using tags, you can form a selection of articles on a selected topic.
The concept and principles of creating catalogs
Postage stamps
The basis of the catalog, of course, are postage stamps, they are placed and described in the first place.
The site contains three types of catalogs:
geographic catalog (by country);
chronological catalogs (by years);
thematic catalog with separate headings (currently under development).
Special postmarks / postal envelopes and cards / FDC

Additionally, in order to clearly show the variety of philatelic materials, the catalog includes sections on prestampsd envelopes and cards, special cancellations and FDC.
These sections do not claim to be complete and are just a nice addition for philatelists-thematic, who do not limit their collection only to postage stamps.
Thematic framework
The equestrian theme is presented in all the variety of subjects: horse breeds and equestrian sports, paintings and sculptures, military themes, horses in agriculture and much more. The catalog even includes small equestrian subjects, which are insignificant elements of the postage stamp drawing, as well as stylizations and schematic representations of horses (including chess horses).
The catalog includes mythological and fantastic horses: pegasus, unicorns and others (except centaurs).
In some cases, the catalog also included stamps with items directly related to horses (equestrian harness, horseshoes, saddles, yokes, etc.), as well as with people closely associated with horses (primarily jockeys), even if the stamps do not have an image of a horse.
The catalog does not include stamps with images of donkeys and mules. The identification of the animal upon inclusion in the catalog is at the discretion of the author.
Description of philatelic materials
On the pages of this site, I tried to collect as much information as possible about the stamps themselves, envelopes and cards (imprints, specifications, catalog numbers), and about the equestrian subjects depicted on them.
Whenever possible, I provide brief information about events and objects captured on stamps, whether it be equestrian competitions or battle scenes, equestrian monuments or illustrations for literary works, and much more.
If a separate article is devoted to a series, you can get into it by following a link from the catalog.
Sources of information and bibliography
Information for the site is taken from general catalogs (Michel, Scott, Yvert), as well as from national catalogs.
I actively use digital resources: official websites of postal administrations of different countries, postal bulletin, newsletters and periodicals.
The full bibliography can be found on the corresponding page.
Work on the website continues. If you have any interesting materials and information about stamps, please write to horse-stamps@mail.ru, I will be grateful for any help.


The English version of the site was created using Google Translate.
I apologize for possible errors and the quality of machine translation.
Exhibitions and awards
Since 2019, the site "Horses on stamps" has been successfully participating in international philatelic exhibitions in the Literature class (digital publications and websites)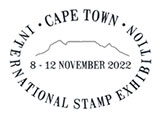 CAPE TOWN 2022 - International Stamp Exhibition
8-12 November 2022, Cape Town, South Africa

Award: Garge Vermeil medal (LV - 85 points)
Class: Philatelic Literature - Websites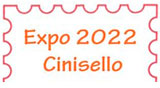 Expo 2022 Cinisello - National exhibition of philatelic and philatelic literature with international participation
7 - 9 February 2022, Cinisello Balsamo, Italy.

Award: Silver medal
Class: Philatelic Literature - Websites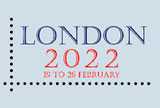 London 2022 - International Stamp Exhibition
19 - 26 February 2022, London, UK

Award: Vermeil medal (V - 81 points)
Class: Philatelic Literature - Websites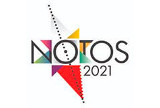 NOTOS 2021 - European Philatelic Exhibition
19 - 22 November 2021, Athens, Greece

Award: Large Silver medal (LS - 77 points)
Class: Philatelic Literature - Websites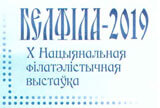 Belfila 2019 - X National Philatelic Exhibition
4 - 8 September 2019, Brest, Belarus

Award: Vermeil medal (V - 82 points)
Class: Philatelic Literature - Websites
Old and new websites - where can I find information?
Currently, both versions of the website "Horses on stamps" are available to visitors:
• a new version www.horse-stamps.ru
• an old one: old.horse-stamps.ru
The old version includes more than 2 thousand issues of postage stamps from around the world and more than 300 envelopes. Time period: from the 1930s to the 2008/2010-ies. Sections about PSE, PC, stamps and cancelations, as well as articles, publications, newsletters, news archives and other sections remain on the old version of the website.
The novelties of 2017 and the issues of postage stamps of recent years are presented on the new website. Gradually, stamps and other information will be transferred to a new site. But because of the large amount of material, it will take quite a lot of time.
Thanks
Many thanks to all who took part in the development of the site.
Special thanks to Grigory and Alexander, who took care of all the technical issues on the development of the website and the database.
Thanks to Nastya Sergeyeva, who has been pushing me in the right direction for the last couple of years and has not given up the project and philately in general. Thanks to Sergey Vasilenko for his readiness to discuss all my site building and cataloging questions.
Thanks to Forum users Faunist, Romantics, Tigre Polosatovich, Pash-u, Andriano, Sedom, Russian, Huron and many others, all those who shared information and scans, and took an active part in the discussion of my topic.
Special thanks to Robin Petty for help with English version.
Thanks to all the creators of websites devoted to philately, where you can learn something new and interesting, and thanks to the creators of wonderful websites dedicated to horses, for the love to these amazing animals.
And thanks to all the visitors of my website and a double one to those who did not hesitate to make a record in the guest book.