Kazakhstan. 100 years of Alash autonomy
About stamps and plots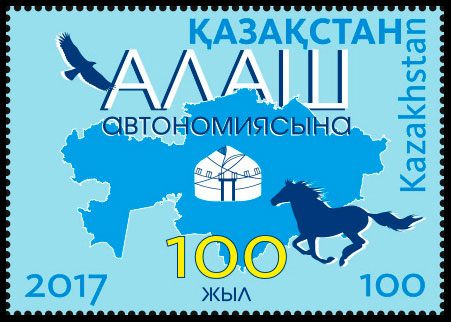 On December 25, 2017, the post of Kazakhstan issued a postage stamp in honor of the 100th anniversary of the Alash autonomy.

Alash autonomy - the Kazakh autonomous state education that existed in 1917-1920, under the administration of the government, called "Alash-Orda", which arose in the territory of modern Kazakhstan.

On the postage stamp with a face value of 100 tenge there is a map, a tent, a galloping horse and an eagle soaring in the sky.